Live Nation Presents:
Jessica Lea Mayfield
Sat,
Aug 13
Doors:

7:30 pm
|
Show:

8:30 pm
Tickets: $20.00 - $23.00
Ages 21 and Up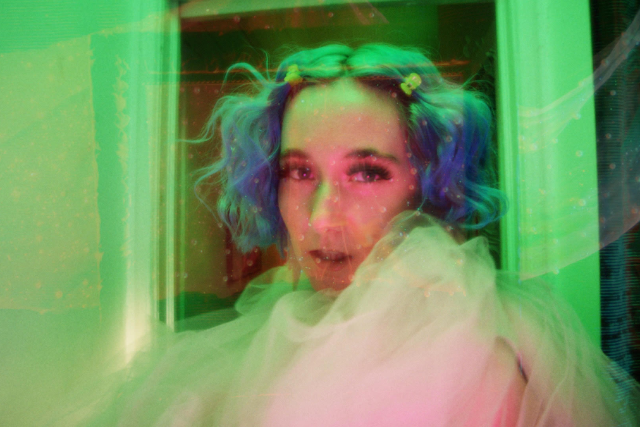 For any event that is 18 or 21 and over. Any Ticket holder unable to present valid identification indicating that they are of age will not be admitted to this event, and will not be eligible for a refund.

Support acts are subject to change without refund.

--

COVID Warning: An inherent risk of exposure to COVID-19 exists in any place where people gather. You assume all risks, hazards, and dangers arising from or relating in any way to the risk of contracting COVID-19 or any other communicable disease or illness, whether occurring before, during, or after the event, however, caused or contracted, and voluntarily waive all claims and potential claims against the Event Organizers, and their affiliated companies relating to such risks. You expressly agree to comply with all laws and the rules of the Event Organizers when attending the event.​
Artists
Jessica Lea Mayfield
"A best possible blend of odd and good"
Mojo ****
"Ohio-native channels rage into indie-grunge gold."
Q ****
"These songs convey a visceral dread though crashing guitars"
Uncut 8/10
"The Ohio-born singer's fourth album is as much about redemption as revenge"
Sunday Express
Ohio native Jessica Lea Mayfield released her 4th album 'Sorry Is Gone' in 2017 (her first solo album since 2014's Make My Heart Sing) that was released to widespread acclaim picking up praise from the likes of Pitchfork - "There's something certainly compelling about this raw, minimalist sound" whilst Rolling Stone asserted, "Mayfield's echo-laden bluegrass vocals mesh with scorching electric guitar lines to render remarkable results," – Sorry Is Gone is an album that sees her evolving as an artist, whilst pulling no punches to dramatic effect and as she explains it's a truly personal record; "The whole record is about me taking my life back, without really realising it. I realised I'm the only person that is going to look out for me. I have to be my main person. No one else."
Homeschool
Homeschool: Book I is the debut EP of Homeschool, the project of singer-songwriter and multi-instrumentalist, Tom D'Agustino. This 4-track EP was recorded on the eve of the Covid-19 pandemic and during the disbandment of D'Agustino's former project, Active Bird Community. "These songs, to me, are the perfect introduction to what Homeschool grapples with," D'Agustino says. "They examine trauma and what it can look like to process it, what it means to be responsible for other people who are more vulnerable than you, and what happens when someone from a past relationship loses someone they love."
The songs featured on Homeschool: Book I are not easily pinned down to one set of meanings, however, which was intentional and encouraged by D'Agustino's collaboration with other artists on the original music. Most notably, "Smartest Man," featuring writing partner, Samia, explores what it means to make a decision that affects others, interrogating that sense of personal responsibility and where it might come from. The last track on the EP is a reimagined version of the original "Smartest Man," orchestrated and recorded by acclaimed artist, Bartees Strange, and also features renowned singer-songwriter Arlissa. D'Agustino notes, "Bartees has this striking ability to gaze into another's work and pull out something hidden but crucial, something that may have been overlooked by the creators themselves, and give it light and life. He achieved this so effortlessly on this track while Arlissa's voice danced along the new landscape with a delicate power. It is a very special work to me and I am beyond grateful for their participation and reimagination."
It became clear soon after Homeschool's creation that while it is theoretically a solo project, in practice it has become a communal effort that welcomes and incorporates artists spanning various genres in an effort to keep the creative spirit of the music alive and open to re-interpretive growth. "Homeschool: Book I," says D'Agustino "is the first episode of what I hope will be a long series of open questions, thoughtful exercises and weird experiments about how I see the world, and the desperation with which I seek out other voices and ways of knowing."
This focus on collaboration and reimagination was presented to audiences immediately after the debut single, "Satisfied" was released, showcasing remixes and covers by influential songwriters like Jessica Lea Mayfield, Overcoats and Billy Lemos, with features by gifted artists and rappers, Caleborate and Michael Christmas. This imaginative musical concoction opens up avenues for listeners to appreciate the core of Homeschool's writing through the lens of different genres and personalities while leaving space and solitude for D'Agustino's more intimate reflections on songs like "New England."
This quiet anthem eulogizes a personal loss while also pushing back against the notion that leaving is the same thing as running away. Homeschool centers its focus on human, lived moments that make and unmake themselves as time passes and people grow. This intricate and messy process of change is not confined to the realm of music, a realization that compelled and inspired D'Agustino and creative partner, Zach Slater. The two came to understand that what they are trying to achieve creatively cannot be limited to their voices and not even their own music.
Homeschool: Book I is also a physical collection of pieces that accompany the release of the 4-song EP of the same name. This collection consists of poems, paintings, photography and other writings that are inspired by or serve as companions to each of the songs on the EP.
Homeschool: Book I creates an opportunity for the audience to become more than just listeners, but readers, viewers and guests in the expanding, interdisciplinary world of Homeschool. By incorporating the music-inspired artwork of illustrious painters and photographers such as Mark Conlan, Ekaterina Popova and CJ Harvey, the spirit of collaboration present within the songs themselves becomes embodied in something seeable and variable. By partnering the lyrics of each song with an original poem by D'Agustino, the meanings found in each song begin to evolve and engage in an inner dialogue with one another.
What has resulted is a kind of mixed media museum of prose, poetry and paintings knitted together by Homeschool's debut EP release. "Slater and I really wanted to experiment with how we released this first batch of songs. We wanted to create a world that wasn't just about sounds, but an array of expressive modes from different voices and perspectives." Homeschool: Book I also contains the thoughts and feelings of friends, family members and other collaborators close to the project. "Homeschool has never been just about me," says D'Agustino, "and it never will be. So many other hearts and minds contribute to any creative endeavor of this scale, so we thought, 'the more the merrier. Let's create a community of artists coming together to support and uplift one another."
Mick Leonardy
East Bay native Mick Leonardy has been making music since the early 90's, starting with his Bands Divit and Cold Hot Crash. he's been a solo artist for over 20 years and writes introspective thoughtful and sentimental rock songs with interesting chords progressions and very unique vocal style.