Live Nation Presents:
Dos Santos
Wed,
Aug 17
Doors:

7:00 pm
|
Show:

8:00 pm
Tickets: $20.00
Ages 21 and Up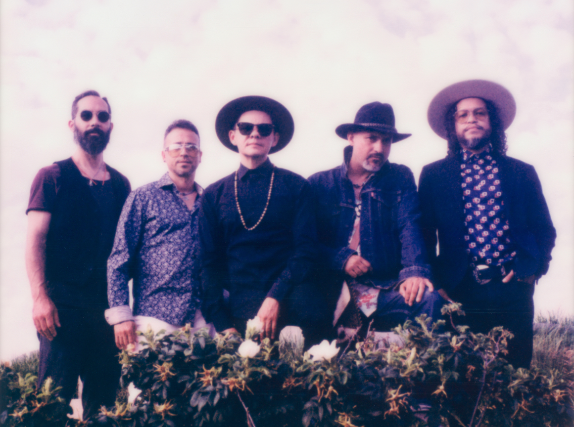 For any event that is listed as 18 or 21 and over, ANY ticket holder unable to present valid identification indicating that they are of age will not be admitted to this event, and will not be eligible for a refund.

Support acts are subject to change without refund.

--
Proof of Vaccination: NOT required for entry.
Proof of Negative Test: NOT required for entry.
Masks: Staff and patrons are not required to wear masks though many do. Touring artists often request that patrons in close proximity wear masks. We recomend bringing a mask if you are able. We remain respectful to artists, staff, and patron's comfort level and safety.
--
COVID Warning: An inherent risk of exposure to COVID-19 exists in any place where people gather. You assume all risks, hazards, and dangers arising from or relating in any way to the risk of contracting COVID-19 or any other communicable disease or illness, whether occurring before, during, or after the event, however, caused or contracted, and voluntarily waive all claims and potential claims against the Event Organizers, and their affiliated companies relating to such risks. You expressly agree to comply with all laws and the rules of the Event Organizers when attending the event.​
**The health screening protocols above are subject to change per show at the artist's request. Any show specific changes will be updated via email prior to the show. Thank you for your patience and cooperation.**
Artists
Dos Santos
Dos Santos have released their highly-anticipated album, City of Mirrors.

"City Of Mirrors . . . feels like it's perpetually building and expanding . . . the bolts are tighter than ever on this project — and the subject matter is weighty & pressing, marking an imaginative step forward for a band that's never limited itself to begin with.
— Rolling Stone

"City of Mirrors . . . reflects a band convinced that artistic ideas and political ones are not necessarily at odds, but different sides of the same truth. A relentlessly kaleidoscopic mosaic of novel sound pairings propelled by Latin rhythms, the album evokes the crisp air, soft color, and enveloping warmth of a greenhouse."
— Pitchfork

"A sweeping epic of Latin American rhythms and borderland poetry . . . The album is a loving melange of tradition, spirituality, and odes to a Latinx diaspora…"
— Bandcamp

"Dos Santos' lyrics reflect current cultural shifts, just as their music merges the past with the present. This satisfies a yearning felt by many BIPOC to connect their daily lived experience with their roots. For Latine folks in Chicago and beyond, City of Mirrors reflects our heritage and our lineage, and reminds us that we're an ancient people—we're still here, and this is what we're going through."
— Chicago Reader

"Exuberant and teeming with character, City of Mirrors is a record that sonically captures the push and pull of our contemporary world . . . Charismatic and sharp, the record is sure to please fans both new and old."
— Chicago Tribune

"Dos Santos create their own tales of freedom and unity with a dazzling technicality . . . City of Mirrors is an album to be enjoyed for years to come, passed on for generations, like the songs of our ancestors' triumphs and hardships."
— Paste Magazine

Cinematic in its journey, the album reflects sounds from across the Americas combined with compelling poetic narratives. Its 13 tracks consolidate the band's unique identities, creative and cultural roots, and their penchant for honoring traditional Latinx music with contemporary compositional expressions and production techniques. It achieves the band's mission to push against their own musical boundaries while also exploring themes of social justice, migration, and contemporary human struggle. Chavez articulates beautifully: "City of Mirrors is an assemblage…glimpses of tradition… reflections on our collective present… luminous echoes between love and solitude, hope and absurdity, euphoria and mourning. This album grapples with and transgresses these binaries because we have/and continue to cross borders. Yet, for us, the border is no metaphor—too much real staring back at us. We embody the border. We (our families) have crossed it. We (our stories) are coated with its residues. And so… we cross the border of self through our art – out of necessity."

The five began working on City of Mirrors without any expectation of what it would be. They simply hoped to create an honest, unique, and border-defying but broadly communicable sound. To achieve this, they decided to incorporate a sixth member. That led to City of Mirrors being recorded in Los Angeles under the direction of artist, producer, and longtime friend of the band

Elliot Bergman (Wild Belle, NOMO).