Noise Pop Presents:
Skullcrusher
Wed,
Nov 30
Doors:

7:30 pm
|
Show:

8:00 pm
Tickets: $20.00 - $22.00
Ages 21 and Up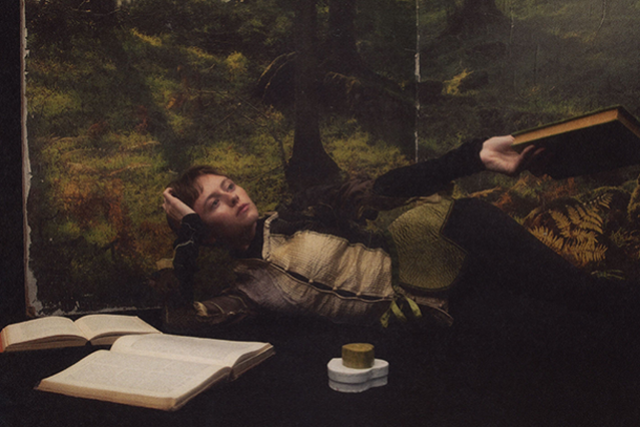 For any event that is listed as 18 or 21 and over, ANY ticket holder unable to present valid identification indicating that they are of age will not be admitted to this event, and will not be eligible for a refund. Any event listed as All Ages, this is 6 years of age or older. ALL tickets are standing room only unless otherwise specified. If you need special accomidation, contact info@cafedunord.com.

Support acts are subject to change without refund.

--
Proof of Vaccination: NOT required for entry.
Proof of Negative Test: NOT required for entry.
Masks: Staff and patrons are not required to wear masks though many do. Touring artists often request that patrons in close proximity wear masks. We recomend bringing a mask if you are able. We remain respectful to artists, staff, and patron's comfort level and safety.
--
COVID Warning: An inherent risk of exposure to COVID-19 exists in any place where people gather. You assume all risks, hazards, and dangers arising from or relating in any way to the risk of contracting COVID-19 or any other communicable disease or illness, whether occurring before, during, or after the event, however, caused or contracted, and voluntarily waive all claims and potential claims against the Event Organizers, and their affiliated companies relating to such risks. You expressly agree to comply with all laws and the rules of the Event Organizers when attending the event.​
**The health screening protocols above are subject to change per show at the artist's request. Any show specific changes will be updated via email prior to the show. Thank you for your patience and cooperation.**
Artists
Skullcrusher
Helen Ballentine's spellbinding first full-length album Quiet the Room is the sound of a window opening, a barrier dissolving. Across these fourteen tracks, the outside world seeps in and the inside world crawls out. The result is a stunning and quietly moving work that reflects the journeys we take through the physical and spiritual realms of ourselves in order to show up for the world.
While writing the album in the summer of 2021, Ballentine drew inspiration from her childhood home in Mount Vernon, NY. What she set out to capture on Quiet the Room was not the innocence of childhood, as it is so often portrayed, but the intense complexity of it. Past and present merge Escher-like in this dreamlike space laced with elements of fantasy, magic, and mystery. Musically, this translates into a sound that feels somehow weighty and ephemeral all at once, like a time lapse of copper corroding.
To capture the effortless blend of electronic, ambient, folk, and rock, Ballentine and her partner and collaborator Noah Weinman brought in producer Andrew Sarlo to record at Chicken Shack studio in Upstate New York, close to where Ballentine grew up. "We wanted every song to have that little twinkle, but also a sense of crumbling," she says. These songs thrum with moments of anxiety that boil over into moments of peace, as on lead single "Whatever Fits Together," which chugs to a ragged start before the gears catch and ease. On "It's Like a Secret," Ballentine struggles to connect and let people in, recognizing that no one can ever fully know our inner worlds and that to understand each other is to cross a barrier and leave a part of ourselves behind. And yet, on closing track "You are my House," she finds a way to reach out. "You are the walls and floors of my room," she sings in perfect, hopeful harmony.
As the album cover invites, these are dollhouse songs to which we bend a giant eye, peering into the laminate, luminous world that Ballentine has created. Like a kid constructing a shelter in a patch of sharp brambles, she reminds us that beauty and terror can exist in the same place. The complexities of childhood are so often overlooked, but through these private yet generous songs, she gives new weight to our earliest memories, widening the frame for us—even opening a window.
Mal
Mal is the artist project of Los Angeles-based visual artist and independent musician Mal Hauser. Hauser contributes vocals, guitar, synthesizer, keyboards and percussion to their recordings. Released in January, 2021, Mal's solo debut '
In Free Fall
' EP was self-produced and features Henry Solomon (Haim, Thumpasaurus). The release was accompanied by custom hand-sewn
apparel
and a
virtual web gallery
of original photography, visual art and music videos from the EP. The first two singles, '
Oven
' and '
Sports
,' from upcoming sophomore EP,
Continuous Short Feature Film,
are out now.
The EP is out August 19 and will be accompanied with an experimental short film co-directed by DP Seannie Bryan (Skullcrusher, Flock of Dimes) shot on Super 8mm.