Live Nation Presents:
Phabo
Wed,
Oct 19
Doors:

7:00 pm
|
Show:

8:00 pm
Tickets: $20.00
Ages 21 and Up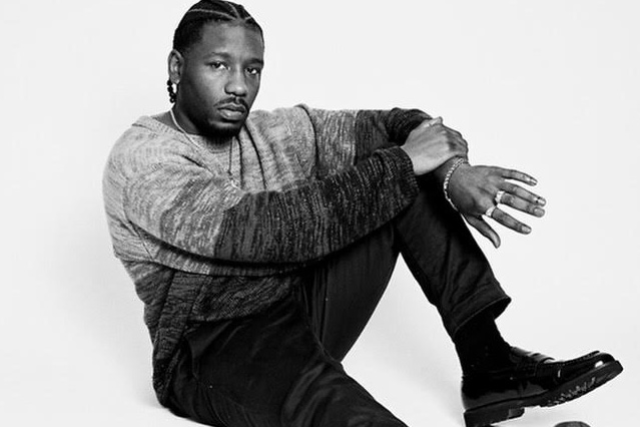 For any event that is listed as 18 or 21 and over, ANY ticket holder unable to present valid identification indicating that they are of age will not be admitted to this event, and will not be eligible for a refund. Any event listed as All Ages, means 6 years of age or older. ALL tickets are standing room only unless otherwise specified. If you need special accomidation, contact info@cafedunord.com.

Support acts are subject to change without refund.

--
Proof of Vaccination: NOT required for entry.
Proof of Negative Test: NOT required for entry.
Masks: Staff and patrons are not required to wear masks though many do. Touring artists often request that patrons in close proximity wear masks. We recomend bringing a mask if you are able. We remain respectful to artists, staff, and patron's comfort level and safety.
--
COVID Warning: An inherent risk of exposure to COVID-19 exists in any place where people gather. You assume all risks, hazards, and dangers arising from or relating in any way to the risk of contracting COVID-19 or any other communicable disease or illness, whether occurring before, during, or after the event, however, caused or contracted, and voluntarily waive all claims and potential claims against the Event Organizers, and their affiliated companies relating to such risks. You expressly agree to comply with all laws and the rules of the Event Organizers when attending the event.​
**The health screening protocols above are subject to change per show at the artist's request. Any show specific changes will be updated via email prior to the show. Thank you for your patience and cooperation.**
Artists
Dixson
Fresh off his Oscar-nominated song "Be Alive," which he co-wrote with Beyoncé for the film King
Richard and her performance of the record at this year's Academy Awards, DIXSON released the
first single off his EP 004DAISY "Cherry Sorbet," featuring R&B star Sevyn Streeter to critical
acclaim. "Cherry Sorbet" debuted with a stunning music video on Aug. 23. The video was directed
by Weird Life. DIXSON also contributed as a writer on Beyoncé's latest record-shattering album,
RENAISSANCE, with credits on "Virgo's Groove," and "Pure/Honey." BET has proclaimed that
"DIXSON's foray into the limelight is coming at the perfect time."

The EP as the title suggests lives at the crossroad of an exploration of loneliness, love, access and
even isolation during the current age of technology. Vanity Fair proclaimed that this was DIXSON's
"most significant year of his career." It feels like a suddenly-there proclamation but reaching this
point has been years in the making. It has been said overcoming "hard luck is hard work," and it's
finally paying off for him. Among some of the EP's remarkable music are stand-out tracks "Heat"
featuring Tinashe, "Barely," and "Day-Off." On Thursday, Sept. 15 an Uproxx Sessions performance
by DIXSON debuted online. Most recently, DIXSON captivated fans with a stellar performance at
the famed Made In America festival in the City of Brotherly Love this past Labor Day weekend. He
also won over an impressive crowd earlier at this past year's Essence Festival.

Deadline correctly said, "Don't peg DIXSON as a newcomer though – He has a stacked resumé."
Indeed, he does because as a Roc Nation signee, the 11-instrument playing talent has been
recognized for years from his extraordinary work as a producer and vocal arranger. He's quietly had
a huge impact in entertainment making his mark across multiple genres. He has collaborated on
projects with Chance The Rapper, Pharrell, Vic Mensa, Justin Bieber, YEBBA and several others.
Now he has added Beyoncé to his discography. "DIXSON just earned an Oscar nod for his song with
Beyoncé. He's still saying, 'Not yet,'" said the Los Angeles Times. That too is correct. DIXSON
already released one solo project last year and "Cherry Sorbet" was a statement to old and new fans
alike that there is more to come from this extraordinary artist and all-around music man.

DIXSON describes 004DAISY defiantly saying "I'm not trying to be R&B's personal Jesus. I'm not
as worried about R&B as the rappers and white boys are. 004DAISY is the beta, my own version of
freedom. If you let them, they will box you in. This is me boxing back. Round 1. Punching mediocre
square in the jaw. My drive is expanding. From God's ears to yours. Enjoy."

Roc Nation Co-President Shari Bryant shared "Who DIXSON is, what he represents, along with his
indescribable talent, is what we envision when speaking of Roc Nation's growing label division. We
are excited to play a role in developing DIXSON into a legacy artist. His name will go down in
history."

The accolades are stacking up, but DIXSON quite literally got his start by the age of five when he
first began singing at church where his father was a pastor. His parents encouraged him early on,
even when his first songs were sung to the melody of pots and pans banging on the kitchen floor.
Eventually, he garnered a social media presence singing some creative covers and stepped into the
national spotlight in 2016 joining Pharrel Williams' team on NBC's The Voice and earned an
impressive spot in the Top 20. During his time on The Voice, he arranged all his songs and built a
strong relationship with Williams, who also shares the same passion for producing.

By the winter of 2019, about four months after he'd lost his dad to cancer on Father's Day, he had
one of the most pivotal moments of his life. He was experiencing an extreme amount of grief as
within a year he had lost his brother, grandfather, his father, and his older sister. He describes it as "a
lot of loss at one time." So, it's not a surprise that he found himself driving through Chicago (in town
working with Chance The Rapper) one dreary cold icy night looking back on his life, and discovered
himself wanting more or perhaps, wanting less – Wanting less grief, less loss, less pain and wanting
to achieve something his father knew he had in him the whole time.

DIXSON has explained it previously to a journalist saying, "It was a tough time. I asked myself the
question, 'Have I done enough? If my tires catch a piece of black ice and I leave this world?' And so
clearly, I heard a voice that told me, 'Not yet.'"

By 2021 DIXSON had released his first solo album. Inspired by real-life events, he wrote and
produced all his work, releasing singles "Summertime Fine," "Aura," and "BIG BRAVE MAN," a

song dedicated to his late father. By 2022, he had garnered a Golden Globe and Oscar nomination for
his song co-written with Beyoncé and released a lauded new EP 004DAISY.