Live Nation Presents:
S.G. Goodman
Sun,
Mar 5
Doors:

7:00 pm
|
Show:

8:00 pm
Tickets: $18.00
Ages 21 and Up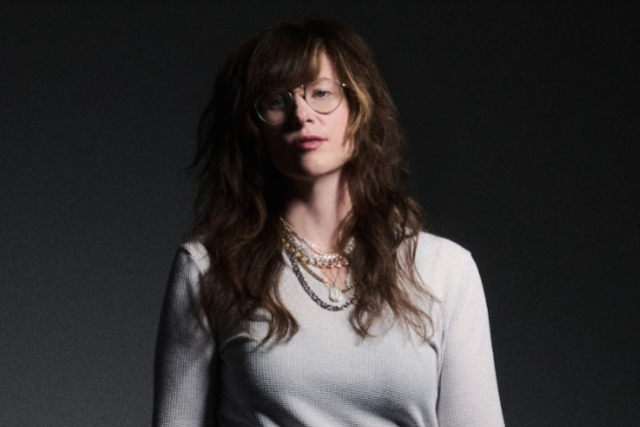 For any event that is listed as 18 or 21 and over, ANY ticket holder unable to present valid identification indicating that they are of age will not be admitted to this event, and will not be eligible for a refund. Any event listed as All Ages, means 6 years of age or older. ALL tickets are standing room only unless otherwise specified. If you need special accomidation, contact info@cafedunord.com.

Support acts are subject to change without refund.

--
Proof of Vaccination: NOT required for entry.
Proof of Negative Test: NOT required for entry.
Masks: Staff and patrons are not required to wear masks though many do. Touring artists often request that patrons in close proximity wear masks. We recomend bringing a mask if you are able. We remain respectful to artists, staff, and patron's comfort level and safety.
--
COVID Warning: An inherent risk of exposure to COVID-19 exists in any place where people gather. You assume all risks, hazards, and dangers arising from or relating in any way to the risk of contracting COVID-19 or any other communicable disease or illness, whether occurring before, during, or after the event, however, caused or contracted, and voluntarily waive all claims and potential claims against the Event Organizers, and their affiliated companies relating to such risks. You expressly agree to comply with all laws and the rules of the Event Organizers when attending the event.​
**The health screening protocols above are subject to change per show at the artist's request. Any show specific changes will be updated via email prior to the show. Thank you for your patience and cooperation.**
Artists
S.G. Goodman
"No one escapes the marks left behind when it comes to love or the absence of it," says singer-songwriter S.G. Goodman, describing the inspiration behind her sophomore album Teeth Marks. "Not only are we the ones who bear its indentations, but we're also the ones responsible for placing them on ourselves and others."
When the Kentucky native released her debut album, Old Time Feeling, she was rightly coined an "untamed rock n roll truth-teller" by Rolling Stone. The roots-inflected rock n' roll record saw Goodman lending her gritty, haunting vocals to narrate the dual perspectives of her upbringing as the daughter of a crop farmer, and a queer woman coming out in a rural town.
Now with Teeth Marks, co-produced by Drew Vandenberg (Faye Webster, Drive-By Truckers, Of Montreal) in Athens, Georgia, she picks up the threads of Old Time Feeling. But where her critically acclaimed, Jim James-produced debut zeroed in on the South, reframing misconceptions in slough water-soaked tones, her latest album pulses with downtown Velvet Underground electricity, shifting its focus inward - though never losing Goodman's searing and universal point of view. Teeth Marks is what you might get if Flannery O'Connor and Lou Reed went on a road trip.
Drawing influences from the aforementioned Velvets, as well as Pavement, Karen Dalton, and Chad VanGaalen, Goodman brings 11 powerful vignettes to life, with a sound that ventures deeper into indie rock and punk territory than she ever has before. Though Teeth Marks is a love album, Goodman doesn't aim her focus on romantic relationships alone. Instead, she analyzes the way love between communities, families, and even one's self can be influenced by trauma that lingers in the body. Teeth Marks is about what love actually is, love's psychological and physical imprint, its light, and its darkness. It's a record about the love we have or don't have for each other, and perhaps, more significantly, the love we have or don't have for ourselves.
Marina Allen
Marina Allen's music is like that rollercoaster ride you have in your dreams, a moving, hard-to-believe balancing act that crosses tracks, occasionally leaves the rails and invariably flows unapologetically, succinctly and spine-tinglingly to a glorious conclusion.Her voice surfs many musical tangents, hovers and persists, floats and, only when entirely necessary, stings with honesty and aplomb; it morphs from Karen Carpenter's gentle reverence to Laura Nyro's soulful grit, moves through the phases like some possessed Dada performance artist before throwing in a melody from Joni at her jazziest or the close harmonies of the lamented Roches when they flipped out with Robert Fripp.

She writes songs that carry notes from other realms, as she dotes at the lake on an acoustic guitar with her feet dangling in the water; these are kitchen table tales about love and fear, the capturing of the wild heart, sketching the breaking of dawn, bringing real life to life.

Her majestic debut album celebrates the magical flicker within, following it till it dims. Her voice is mercurial and wonderfully infectious, her songs are poetry in motion.