Live Nation Presents:
Forest Blakk (Canada), Peter Raffoul
Tue,
Jan 31
Doors:

7:00 pm
|
Show:

8:00 pm
Tickets: $20.00
All Ages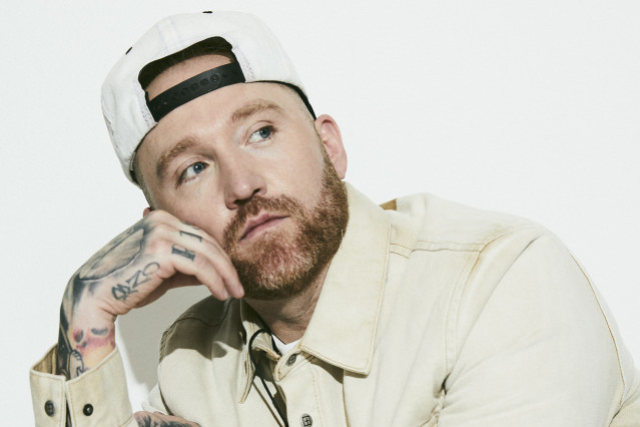 For any event that is listed as 18 or 21 and over, ANY ticket holder unable to present valid identification indicating that they are of age will not be admitted to this event, and will not be eligible for a refund. Any event listed as All Ages, means 6 years of age or older. ALL tickets are standing room only unless otherwise specified. If you need special accomidation, contact info@cafedunord.com.

Support acts are subject to change without refund.

--
Proof of Vaccination: NOT required for entry.
Proof of Negative Test: NOT required for entry.
Masks: Staff and patrons are not required to wear masks though many do. Touring artists often request that patrons in close proximity wear masks. We recomend bringing a mask if you are able. We remain respectful to artists, staff, and patron's comfort level and safety.
--
COVID Warning: An inherent risk of exposure to COVID-19 exists in any place where people gather. You assume all risks, hazards, and dangers arising from or relating in any way to the risk of contracting COVID-19 or any other communicable disease or illness, whether occurring before, during, or after the event, however, caused or contracted, and voluntarily waive all claims and potential claims against the Event Organizers, and their affiliated companies relating to such risks. You expressly agree to comply with all laws and the rules of the Event Organizers when attending the event.​
**The health screening protocols above are subject to change per show at the artist's request. Any show specific changes will be updated via email prior to the show. Thank you for your patience and cooperation.**
Artists
Forest Blakk (Canada)
Forest Blakk wants you to experience his chaos. The Canadian singer-songwriter is ready to share the deepest parts of himself and challenge his audiences to do the same. He describes it as urban folk, mixing the tranquility and peace of folk music with the chaos and pulse of the city. Says Blakk about chaos: "It's like a hurricane passing over you and it's destructive and it's challenging and it tests every part of your soul. But then the eye of the storm rolls in, and it's the most beautiful and tranquil state." In order to create his expansive, emotional and goose bump-inducing songs, Blakk stands in the eye of his own storm, drawing on raw emotion and his need to connect. "When you get an audience to sing back to you, it becomes a conversation," Blakk says. "It's the most beautiful part." Everything started when Blakk's grandmother gave him his first guitar at the age of 15. With his father in prison, he'd been living on the street. She took him in. While Blakk said he's sure his grandmother wanted him to be a doctor or a lawyer, it was the guitar that would ultimately stick. "It was almost like a key to a lock I didn't know I had," he recalls. "When I opened the lock, I sang. And when I sang, that was it." From those first moments with the music that would eventually become his life, Blakk continued to develop and grow as an artist. He found considerable success with his previous band, earning a Juno nomination and playing for audiences of thousands. But it never quite felt right, or finished. "For the first part of my career, I didn't really understand what it was I was trying to do," Blakk said. "Now, there's more of a purpose to it. I'm starting to understand my own truths." Enter Forest Blakk, a new name to match his self-discovery. "It's always been me," Blakk says. "Forest Blakk is who I've always been." Walking through the Black Forest while on tour in Germany -- inspiration for his pseudonym -- Blakk said he was captivated by how the forest could be both haunting and beautiful. It's a feeling he's tried to work into his music. Blakk's first single, "Love Me," has been turning heads everywhere it's travelled with its big sound and raw, pleading vocals. "It's my version of truth," Blakk says. His truth is music that is at once vast and intensely intimate. Combine the stadium-filling sound and lyrical prowess of Hozier with the delicate melodies of Vance Joy and the emotion of Sam Smith. It's a soundscape that encompasses and caresses with haunting melodies, powerful percussion and intricate guitar. Above all, it is Forest Blakk's honesty that rings out through the music and, he hopes, into the hearts of his audiences. "You can't lie on stage," he says "And I want them [his audience] to feel the truth," Blakk says. "I want to evoke those raw emotions. I want them to feel empathy. I want them to feel everything with me." - Erika M. Stark
Peter Raffoul
Peter Raffoul is a Nashville-based artist who puts an alternative twist on the singer/songwriter genre. Originally from a small town in southern Ontario, Peter's music often touches on vulnerability and imperfection, aiming to let listeners know that it's alright if you're not alright.