Live Nation Presents:
BOYO with DYGL
Wed,
Mar 29
Doors:

7:00 pm
|
Show:

8:00 pm
Tickets: $17.00
Ages 18 and Up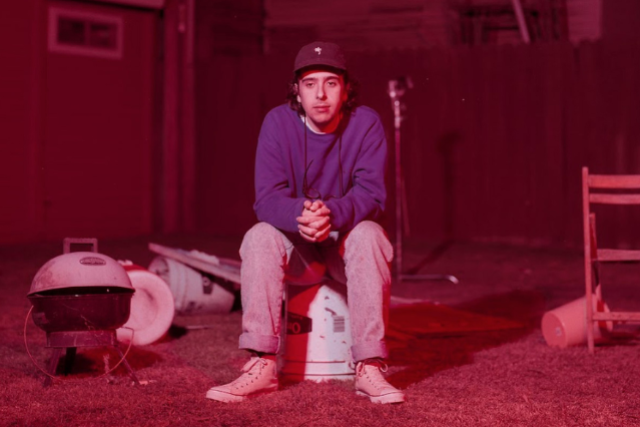 For any event that is listed as 18 or 21 and over, ANY ticket holder unable to present valid identification indicating that they are of age will not be admitted to this event, and will not be eligible for a refund. Any event listed as All Ages, means 6 years of age or older. ALL tickets are standing room only unless otherwise specified. If you need special accomidation, contact info@cafedunord.com.

Support acts are subject to change without refund.

--
Proof of Vaccination: NOT required for entry.
Proof of Negative Test: NOT required for entry.
Masks: Staff and patrons are not required to wear masks though many do. Touring artists often request that patrons in close proximity wear masks. We recomend bringing a mask if you are able. We remain respectful to artists, staff, and patron's comfort level and safety.
--
COVID Warning: An inherent risk of exposure to COVID-19 exists in any place where people gather. You assume all risks, hazards, and dangers arising from or relating in any way to the risk of contracting COVID-19 or any other communicable disease or illness, whether occurring before, during, or after the event, however, caused or contracted, and voluntarily waive all claims and potential claims against the Event Organizers, and their affiliated companies relating to such risks. You expressly agree to comply with all laws and the rules of the Event Organizers when attending the event.​
**The health screening protocols above are subject to change per show at the artist's request. Any show specific changes will be updated via email prior to the show. Thank you for your patience and cooperation.**
Artists
BOYO
In 2018, Tilden was finally diagnosed with an acute form of frontal lobe epilepsy, was prescribed the right daily regimen of pills, and has been free of seizures ever since. Slowly, life became less of a daily crisis, but the experience left him alienated by medically-induced, uncontrollable mood shifts. The isolation had taken its toll. Finding himself alone for much of the time, Tilden seized the opportunity to make a record entirely on his own. Working mostly in his bedroom, he found comfort in the work of songwriters like Bradford Cox (Deerhunter/Atlas Sound) and Mark Linkous (Sparklehorse). Fusing those artists' ability to turn the bleak into beauty with his own newfound focus on songwriting and production, the foundation of Where Have All My Friends Gone? was formed.

For Tilden, the making of Where Have All My Friends Gone? was a cathartic journey that not only helped his mind and body to heal from an intensely turbulent health scare but also restored his faith and trust in his artistic sensibilities. BOYO has come out from under an avalanche and grown expansively to make the album of its career. "The experience shaped my perspective but it inherently shaped the album as well," Tilden says. "I use music to work through my problems and things I don't understand, so this record has been a one-sided therapy session in a way. It doesn't have to be this brooding, dark thing; it can be more connective."

Following a period of releasing songs that seem to have been lumped into the "bedroom pop" world—at once a somewhat fair descriptor but not necessarily faithful to all BOYO encompasses—Tilden resolved to try something different. Finding inspiration in the freshness he felt during some recent "play what I want to play" sets, Tilden holed up in his home studio in West Los Angeles for two weeks in the late summer of 2019. Despite the laid back environment, he attacked the music with a renewed zest and recorded the majority of a new album in that short time. He was reinvigorated by a return to his earliest musical influences and, viewing them through the new lens of his life experience, was able to fall back in love with his own process.

As with most of BOYO's recorded output, the fuzzed-out guitars take center stage—a quality Tilden calls "me searching for a My Bloody Valentine guitar sound that doesn't sound like guitars." Perhaps Tilden's biggest strength as an instrumentalist is his self-awareness and ability to play to his strengths. "I know my limitations as a musician and I try to get around them. I almost play a character when I hop on the drums; on guitar, I close my eyes and pretend I'm Kevin Shields for three minutes and do the lead, then I pretend I'm Albert Hammond Jr. for three minutes and do the rhythm. I'm trying to be a soup of all my influences." The album was co-produced by Tilden and engineer Chad Copelin (BRONCHO, Sufjan Stevens), who did his own mix on individual tracks after Tilden composed and recorded each one. Tilden calls the end result "a marriage of our mixes and a blend of our sonic sensibilities."

Where Have All My Friends Gone? opens with the driving "Dogma," a fuzzed-out guitar jam laced with big-picture imagery about protecting yourself at all costs. "Backseat Driver" displays BOYO's fascination with a Ween-like pitch warp, and although the song's steady drum pulse and acoustic strumming feel as if you're hearing them through a funhouse mirror, the sounds are infectious and highlight Tilden's ability to create a riveting earworm. "That song is basically about someone in your life telling you how to live," he says. "It could be a metaphor for medication as well, and for people who didn't understand what I was going through insisting on telling me how to behave." The album's title track came to Tilden like a mantra as he watched the classic film Raging Bull. As the music chimes while steadily ebbing and flowing like a sun threatening to break through storm clouds, the singer repeats a pair of couplets loosely borrowed from the film's battered boxer antihero, which mimic the anger Tilden felt during his illness.

"Since making this record I've reconnected with a lot of people and I've come to realize that my friends are all right here. In the end it wasn't my friends who were gone—it was me, to some degree. Maybe that's a dark takeaway, but when you look around and wonder where everyone is it's easy to point elsewhere and place blame on other things. But sometimes you're on your own island, and I needed to make this record to get off that island."
DYGL
2019 has seen DYGL begin the year at SXSW, land offers from major festivals across Asia including Fuji Rock, tour Europe with The Mystery lights and Bad Suns, and the US with SWMRS, and Girlpool.

They also released a new album titled Songs Of Innocence & Experience, produced by Rory Attwell (Test Icicles, The Vaccines, Palma Violets). Regarding the choice of the title frontman Nobuki Akiyama says, "The album title is quoted by the title of the poetry book by William Blake 'Songs of Innocence and of Experience' because I felt some connection between his work and my lyrics. "The songs on this album are a personal questioning and contradiction in this life or world, rather than presenting a specific answer. Maybe it's about coming of age; maybe it's more than that. It's quite related to personal feelings."

DYGL pull from varying facets across the indie landscape to deliver this message. They offer up an indie swagger reminiscent of the likes of The Libertines and The Cribs with lead single 'A Paper Dream' and 'Bad Kicks'. Meanwhile there's a touch of Beach Boys surf paired with the nonchalant shoegaze of DIIV in 'Spit It Out'. A gritty low-fi attitude similar to the likes of Iceage or Shame channels through the likes of 'Ordinary Love'. There are also beautifully delicate moments peppered throughout Songs Of Innocence & Experience, with the likes of album opener 'Hard To Love', 'Only You (An Empty Room)', 'Nashville' and 'Behind The Sun', which closes the album. Speaking about 'Behind The Sun' and its influence on the album artwork Nobuki says, "There's a lyric in 'Behind The Sun', "If I could swim across the stars to fly to what awaits me behind the sun".

In my vision I have an image like floating in outer space alone with no sound around, so we asked the designer (Jordanne Chant) to make the artwork related to that. It's the airship flying in front of the sun, a bit emotionlessly, but still a bit sadly secret. "In this album I think I felt both sides of life, pure innocence and some kind of broken unreasonable experience.

It could be quite depressing and sad, but at the same time there's some cheerful, fun melodies, some passions and anger, and some comforting silence. I think it's all connected and has a meaning to each other, like our lives itself. It's not like looking for the answer; it's more like singing some contradiction and questions as it is like some abstract drawings. But I hope it could be still giving people who listen to it some energy and passions for music, and for their lives." Songs Of Innocence & Experience is the follow up DYGL's highly acclaimed debut album Say Goodbye To Memory Den in 2017. The record was produced by Albert Hammond Jr and was quick to make DYGL the hottest indie names in Tokyo, while also sparking UK praise from the likes of NME, Clash and more. The new album finds DYGL venturing much deeper into themselves both musically and lyrically than found on their first record, showing a vastly greater depth to their songwriting prowess. Songs Of Innocence & Experience further cements DYGL as Tokyo's hottest indie exports.