Live Nation Presents:
Dougie Poole with Half Stack
Mon,
Apr 24
Doors:

7:00 pm
|
Show:

8:00 pm
Tickets: $17.00
Ages 21 and Up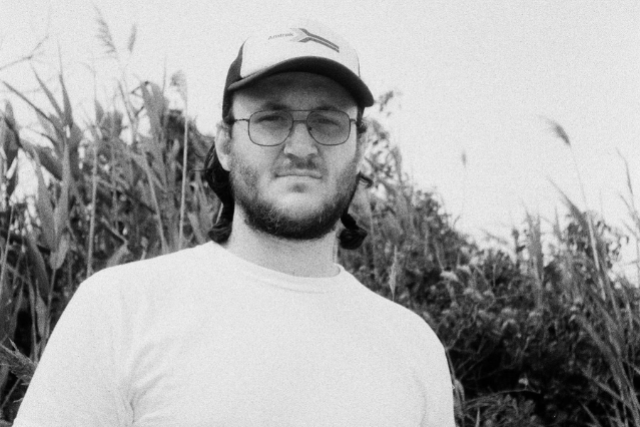 For any event that is listed as 18 or 21 and over, ANY ticket holder unable to present valid identification indicating that they are of age will not be admitted to this event, and will not be eligible for a refund. Any event listed as All Ages, means 6 years of age or older. ALL tickets are standing room only unless otherwise specified. If you need special accomidation, contact info@cafedunord.com.

Support acts are subject to change without refund.

--
Proof of Vaccination: NOT required for entry.
Proof of Negative Test: NOT required for entry.
Masks: Staff and patrons are not required to wear masks though many do. Touring artists often request that patrons in close proximity wear masks. We recomend bringing a mask if you are able. We remain respectful to artists, staff, and patron's comfort level and safety.
--
COVID Warning: An inherent risk of exposure to COVID-19 exists in any place where people gather. You assume all risks, hazards, and dangers arising from or relating in any way to the risk of contracting COVID-19 or any other communicable disease or illness, whether occurring before, during, or after the event, however, caused or contracted, and voluntarily waive all claims and potential claims against the Event Organizers, and their affiliated companies relating to such risks. You expressly agree to comply with all laws and the rules of the Event Organizers when attending the event.​
**The health screening protocols above are subject to change per show at the artist's request. Any show specific changes will be updated via email prior to the show. Thank you for your patience and cooperation.**
Artists
Dougie Poole
A country songwriter from Brooklyn's indie underground, Dougie Poole blurs the lines between genre and generation on his third solo album, The Rainbow Wheel of Death. Rooted in sharp songwriting, Poole's golden baritone, and the organic sounds of a live-in-the-studio band, it's a classic-sounding record for the modern world, stocked with songs that make room for everything from old-school synthesizers to contemporary storytelling.

The Rainbow Wheel of Death's title nods to the colorful pinwheel that appears onscreen whenever a computer's application stalls. For Poole — who found himself working as a freelance computer programmer once the pandemic brought his touring schedule to a temporary halt in 2020 — it's also a reference to the holding pattern that's left much of society feeling stuck, unable to move ahead in an uncertain world. That feeling was pervasive when he began writing these nine songs, finishing the first handful of tracks in his New York City bedroom and wrapping up the songwriting process in the recording studio itself, this time surrounded by a band of collaborators and instrumentalists.

Once hailed as the "patron saint of millennial malaise" for his sardonic wit and topical, tongue-in-cheek songwriting, Poole broadens his reach here. He fine-tunes his genre-bending approach to country music, too, with The Rainbow Wheel of Death reaching far beyond the genre's boundaries for new sounds and unexpected textures. "High School Gym" builds a bridge between 2020s lo-fi textures and 1980s pop vibes, while "Must Be In Here Somewhere" — whose narrator sits at a lap top, searching through "every server burning in North Carolina" for a digital souvenir of a long-lost relationship — mixes modern concerns with classic country instrumentation. If records like 2017's Wideass Highway and 2020's breakthrough release The Freelancer's Blues told stories about uninspired Millennials languishing in dead-end jobs and no-good relationships, then The Rainbow Wheel of Death focuses on more universal issues like mortality, love, and the passing of the time.

With The Rainbow Wheel of Death, Dougie Poole breathes new life into country music, retaining the acclaimed elements of his previous work — drum machines, acoustic guitars, synthesizers, and his deep-set voice — while pushing toward something warm, organic, and prismatic.
Half Stack
Half Stack is a five-piece band from Oakland, CA. The Band blends the country stylings of Cosmic
American Music with indie rock sounds of the Bay Area.
Formed from a desire to combine the outlaw country and psychedelic music of the late 1960's with
modern indie rock sounds, Half Stack has developed its own unique sound. Drawing on influences such
as The Byrds, The Grateful Dead, and Gram Parsons, the band creates its own blend of Americana
influenced indie rock. From dually trucks to remote country drinking outposts, the lyrical content of Half
Stack's music contains a hardworking spirit that is matched only by the wholesome and warm tones of
three guitars, lap steel, and harmony. Their relentless yet refined riffage defines the songs and produces
a digestible and relatable catalogue.