Live Nation Presents:
Sorcha Richardson with Uncle Chris
Thu,
Mar 23
Doors:

7:00 pm
|
Show:

8:00 pm
Tickets: $17.00
Ages 21 and Up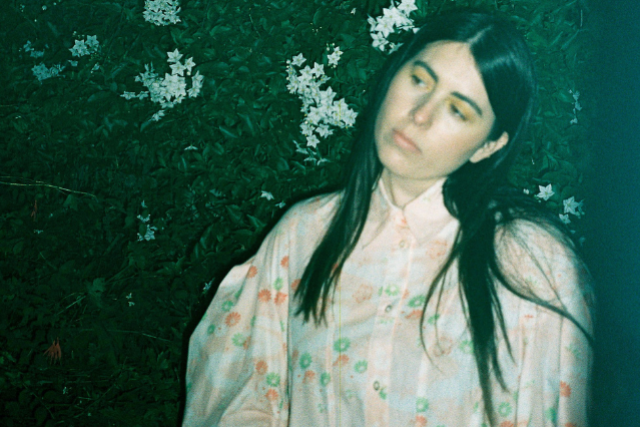 For any event that is listed as 18 or 21 and over, ANY ticket holder unable to present valid identification indicating that they are of age will not be admitted to this event, and will not be eligible for a refund. Any event listed as All Ages, means 6 years of age or older. ALL tickets are standing room only unless otherwise specified. If you need special accomidation, contact info@cafedunord.com.

Support acts are subject to change without refund.

--
Proof of Vaccination: NOT required for entry.
Proof of Negative Test: NOT required for entry.
Masks: Staff and patrons are not required to wear masks though many do. Touring artists often request that patrons in close proximity wear masks. We recomend bringing a mask if you are able. We remain respectful to artists, staff, and patron's comfort level and safety.
--
COVID Warning: An inherent risk of exposure to COVID-19 exists in any place where people gather. You assume all risks, hazards, and dangers arising from or relating in any way to the risk of contracting COVID-19 or any other communicable disease or illness, whether occurring before, during, or after the event, however, caused or contracted, and voluntarily waive all claims and potential claims against the Event Organizers, and their affiliated companies relating to such risks. You expressly agree to comply with all laws and the rules of the Event Organizers when attending the event.​
**The health screening protocols above are subject to change per show at the artist's request. Any show specific changes will be updated via email prior to the show. Thank you for your patience and cooperation.**
Artists
Sorcha Richardson
"Creative flare and unique style." - Bustle
"Heaps of charm and charisma." - DIY
"A buoyant but cutting piece of razor-sharp pop" - Under The Radar
"Echoing rhythms, insightful vocals runneth over with nostalgia and style." - PASTE
"Delivered with intense poignancy." - CLASH
"Immediately striking." - The Line of Best Fit
"Impeccable indie-pop sensibilities." - Ones To Watch
Today (September 23rd) Sorcha Richardson shares her sophomore album "Smiling Like An Idiot." This guitar-laden alt-pop-rock project navigates themes of self-confidence and identity with a brutal honesty that Sorcha is unafraid to deliver. Coming off of a whirlwind summer where she played to 2 sold out audiences as an opener for Mitski's Laurel Hell Summer Tour and supported James Vincent McMorrow and Villagers, Sorcha's ascent is only just beginning.
Alex Casnoff (Sparks, Dawes, Harriet) produced a majority of the tracks while Sorcha produced "525" and "Holiday" (with co-production and engineering from David Curley), and "Jackpot" (with shared production credit from James Vincent McMorrow).
Most recent single "Hard to Fake It" leads with a gritty guitar line softened with the addition of Sorcha's angelic vocals. Here, Sorcha confides that she's "not like this with anybody else" and struggles to put on a face for the rest of the world. She says of the project, "The stakes in these songs feel high, these moments are so charged and magnetized, and I wanted the music to match that adrenaline." This tension is expressed in the lead single "Shark Eyes," a wistful track underpinned with a splash of dejected disco.
At the start of the album, Sorcha introduces us to "Archie" and wonders if the two of them will ever 'make it out of here.' On this guitar-driven drum-rooted ballad, the intriguing titular character beckons, "'If you get a way out, call me when you land, I've been making posters, trying to start a band, waiting on the weekend, there's nothing for me here,' said 'don't you be a stranger, don't you disappear.'"
Synth meets guitar in the warm wash of "Spotlight Television," where Sorcha tests the dynamic of an unfurling relationship. "I got stage fright coming home, 'cause I was way too tired to be myself, but I'll keep getting smaller for you." The introspective "Stalemate" offers a fresh rock-infused take on the classic I–V–vi–IV progression. In the self-doubting chorus, Sorcha wonders "Stalemate, why would anyone be on my side, when I get tunnel vision every time."
"Purgatory" is a standout track. Sorcha's hook is immediately cast with the cold open, "I say yes when I should say nothing, I say nothing when I should say no." Uninhibited lyrics detail an unhappiness that some might be reluctant to admit, but the truth-seeking Sorcha is none too afraid to explore. A swirling electronic composition showcases production that knows no bounds in "Purgatory"s melancholic indie-pop landscape.
In the captivating, self-produced, "525," minimal production allows Sorcha as storyteller to take center stage. Following track "Good Intentions" moves stop-by-stop through Sorcha's travels, spliced with ever-honest lyricism that wonders "if I tell you that I love you would that be overkill?" The track, much like the record as whole, is an amalgamation of indie-rock, shoegaze and electro-pop.
Sorcha's innate production skills are on display yet again in the country-infused "Holiday." Distant vocals and synth glissandos construct this somber memorial of a fading relationship. In an eleventh hour turn, Sorcha wonders if she and her lover have hit the "Jackpot." Her natural ability to channel nostalgic ennui shines on this acoustic-heavy track.
Sorcha has said that this album is "...about falling in love with a person and a place, which in this case is Dublin, and how those two are interlinked." In the titular track "Smiling Like an Idiot," Sorcha walks us through her beloved Dublin in this picture postcard of cherished memories, old friends, and their favorite haunts. Earlier lyrics from "Purgatory" which stated, "Don't you know that we could be so unhappy here" are mirrored in the album's heartfelt conclusion, "I never knew I could be so happy here."
"Smiling Like An Idiot" is out now.
More Info:
Sorcha Richardson's 2019 debut album "First Prize Bravery" was the culmination of her experiences throughout young adulthood, a time during which she ventured from home in Dublin to New York, Los Angeles and then back again. Greeted by critical acclaim from Nylon, The Irish Times, DIY and more, comparisons were made with Julien Baker, Phoebe Bridgers et al, leading to a nomination for the Choice Music Prize. She toured the UK and Ireland, hit a few festivals and then… well, we all know what threw a spanner in the works.
Two years on, and she seems to have made peace with her misfortune - especially as she has friends who never got to fully tour their releases which emerged at a similar time. "In some ways I feel lucky that we at least got one lap around the track," she evaluates, noting that her subsequent Irish headline tour was rescheduled so many times that the exact number has been lost to history. "It felt like it killed some of the momentum I had drummed up. But it also meant that I had all the time in the world to make my second record."
With the world on pause, Richardson moved into her late grandparents' house, turned the living room into an impromptu, if elementary, studio, and delved into the "static process" of working alone. Ironically, it was Richardson's time alone that kickstarted her LP writing process when she wrote 'Jackpot', 'Holiday', 'Good Intentions' and the standalone single 'Starlight Lounge' in quick succession. Having first come to her attention by sharing a string of tracks, often just as soon as they were finished, Richardson relished the opportunity to focus on creating a body of work. The result is her second album, "Smiling Like An Idiot", which she says, focuses on what her life looked like over the course of those eighteen months of solitude.