Noise Pop & Live Nation Present:
Eydís Evensen
Tue,
Oct 17
Doors:

7:00 pm
|
Show:

8:00 pm
Tickets: $25.00
Ages 21 and Up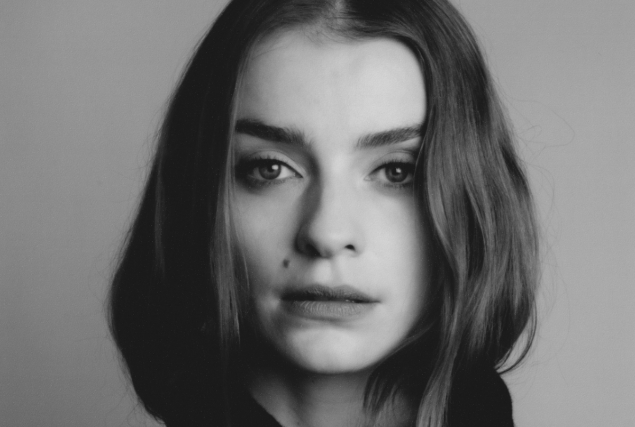 For any event that is listed as 18 or 21 and over, ANY ticket holder unable to present valid identification indicating that they are of age will not be admitted to this event, and will not be eligible for a refund. Any event listed as All Ages, means 6 years of age or older. ALL tickets are standing room only unless otherwise specified. If you need special accomidation, contact info@cafedunord.com.

Support acts are subject to change without refund.

--
Proof of Vaccination: NOT required for entry.
Proof of Negative Test: NOT required for entry.
Masks: Staff and patrons are not required to wear masks though many do. Touring artists often request that patrons in close proximity wear masks. We recomend bringing a mask if you are able. We remain respectful to artists, staff, and patron's comfort level and safety.
--
COVID Warning: An inherent risk of exposure to COVID-19 exists in any place where people gather. You assume all risks, hazards, and dangers arising from or relating in any way to the risk of contracting COVID-19 or any other communicable disease or illness, whether occurring before, during, or after the event, however, caused or contracted, and voluntarily waive all claims and potential claims against the Event Organizers, and their affiliated companies relating to such risks. You expressly agree to comply with all laws and the rules of the Event Organizers when attending the event.​
**The health screening protocols above are subject to change per show at the artist's request. Any show specific changes will be updated via email prior to the show. Thank you for your patience and cooperation.**
Artists
Eydís Evensen
"Classical music gamechanger" The Line Of Best Fit "Few artists are so effortlessly able to twist your heartstrings into a contortion of joy, sorrow and despair like Eydís Evensen" Wonderland Magazine ​ Some time ago, Eydís Evensen wrote a poem. This poem became the basis of a two-part choir composition, describing "a beautiful light that froze," before concluding with a glimmer of hard-fought hope. "ljósið fagra lifir enn ljósið fagra lifir enn," echoing voices on the second part of that composition insist – translating in English to "the beautiful light still survives." The words were a reminder, to herself and to the world, that no matter the darkness around you, there'll come a point when the pain will begin to thaw, so it's always worth holding on. "It represents there always being something beautiful at the end of even the most terrible experience," the Blönduós-born model-turned-piano sensation insists, "no matter how terrible the ordeal." These words ripple through every note and melody of her astonishing second album, titled – what else? – The Light. It's a record inspired by the resilience in all of us, she says – our ability to stand firm in the face of personal and collective catastrophe. The 29-year-old – who also sings on the album, for the first time – confronted her own hardships and sorrows in order to create The Light. Some were born from the crises we all endured together: the Covid-19 pandemic; her horror at Russia's war on Ukraine; her dread that the glaciers and natural wonders of her native Iceland that inspired her to write music in the first place will soon be devastated by the impact of climate change. There were also personal ordeals – ghosts from her past to be exorcised, demons in her closet that pushed her to challenging brinks. As the toll of these situations weighed on her, Evensen did what she always did: she sat at her piano, stretched her fingers and began to play. "It's always been like that," smiles the artist. "I remember [as a child] walking to the piano and being able to let something out by playing the keys. It became a therapist and a best friend to me – I always felt better after I played." Throughout her early life, Evensen never strayed far from that best friend. She played it every day growing up in the 800-person town of Blönduós, whenever her parents weren't playing Led Zeppelin and Tchaikovsky on the family record player that is. When the composer later fell into a career as an international model, travelling the world, she sought out a piano wherever she was (even once knocking on a door in London when she heard the sound of piano from an open window, so she could ask to play). In 2021, she released her debut album Bylur and immediately found herself touted as a vital new voice in contemporary classical music. Millions of streams on Spotify were followed by millions more on YouTube, where a KEXP live session went viral (one of the top comments on the video states: "this music makes you forget about time" – not an inaccurate assessment). When her equally well-received 2022 EP Frost further cemented her reputation as a glimmering new talent, Evensen should have been on top of the world. Instead, there were historic traumas still to be worked through. It was only after heading back home to Blönduós, and a subsequent breakthrough in her recovery from a devastating childhood ordeal, that the creative floodgates opened for her and The Light really began to take shape. "For two days, I composed and cried. I put my phone on record and just played whatever I could play," she recalls. "In those recordings I moved through all of these emotions." Emotion is ever-present on The Light, a record that shows not just Evensen's personal growth but a musical expanding of wings, too. Opener Anna's Theme is a competitive float that pulls you into a dream-like state, teetered tonally between heartache and hope. Choral composition The Light II underlines Evensen's new-found boldness away from piano (not to mention her eventual aspirations to move into film scoring: "that's definitely a dream of mine"). Finally, horns and strings entwine on the soaring Tephra Horizon before Full Circle begins to pull the album's narrative back towards brightness – back towards that beautiful light that still survives. Perhaps most personal to the 29-year-old is the track Near Ending. "I composed that piece following my experience in Blönduós," Evensen reveals. "I hadn't played it since I composed it and I didn't want to practise or demo it before recording it for the album. I wanted it to be completely raw. What's on the album is the only take I did, in complete free-flow." Why share all this? "I thought it's important to be honest about these emotions so that maybe it can help people," says the composer. "It's been a really hard last couple of years for everyone. In that time, I've had a lot of messages about how my music has helped them with personal experiences, losing relatives and going through illnesses. Those messages have been such a gift." The Light is Evensen's gift in return – an astonishingly powerful call-to-arms to carry on, because after the darkness comes dawn. It always has, and it always will.