Live Nation Presents:
Alaska Reid
Thu,
Sep 7
Doors:

7:00 pm
|
Show:

8:00 pm
Tickets: $17.00
All Ages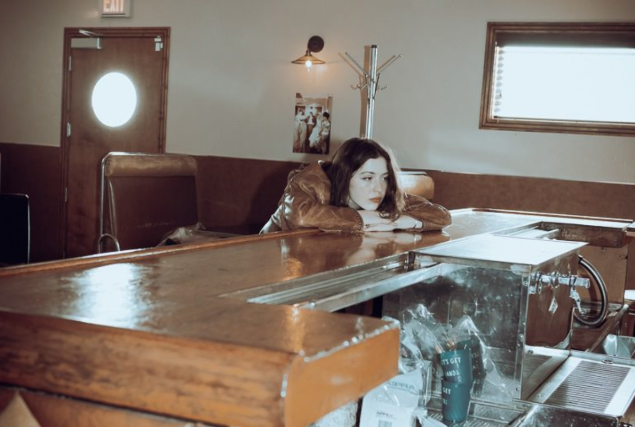 For any event that is listed as 18 or 21 and over, ANY ticket holder unable to present valid identification indicating that they are of age will not be admitted to this event, and will not be eligible for a refund. Any event listed as All Ages, means 6 years of age or older. ALL tickets are standing room only unless otherwise specified. If you need special accomidation, contact info@cafedunord.com.

Support acts are subject to change without refund.

--
Proof of Vaccination: NOT required for entry.
Proof of Negative Test: NOT required for entry.
Masks: Staff and patrons are not required to wear masks though many do. Touring artists often request that patrons in close proximity wear masks. We recomend bringing a mask if you are able. We remain respectful to artists, staff, and patron's comfort level and safety.
--
COVID Warning: An inherent risk of exposure to COVID-19 exists in any place where people gather. You assume all risks, hazards, and dangers arising from or relating in any way to the risk of contracting COVID-19 or any other communicable disease or illness, whether occurring before, during, or after the event, however, caused or contracted, and voluntarily waive all claims and potential claims against the Event Organizers, and their affiliated companies relating to such risks. You expressly agree to comply with all laws and the rules of the Event Organizers when attending the event.​
**The health screening protocols above are subject to change per show at the artist's request. Any show specific changes will be updated via email prior to the show. Thank you for your patience and cooperation.**
Artists
Alaska Reid
Alaska Reid, Disenchanter (Luminelle, 2023) Alaska Reid hails from a frontier city in Southwestern Montana whose population lingers around 8,000 residents, and while Reid now works in Los Angeles, she can't give up her hometown.

Her career began here, where she sang in basements, churches, and gyms before starting her first band, Alyeska. Soon talent, and her parents' minivan, drove her to tour further west. Now, Reid splits her time between the coastlines and the mountainous West, splitting what time she can between the two and working in both cities. "I'm interested in the effects of place on songwriting and the idea of regional writing," she says. "I like to think I'm in a healthy relationship with it, where I'm still really inspired by my hometown, but I'm not trapped by it."

Ask Reid how she'd define her sound and she'll hesitate before landing on "Mountain Pop," drawing from the deep traditions of American country songwriting, the big, gritty guitars of Northwestern grunge, and the unrushed ease of Southern California living. In the depths of the pandemic, she released Big Bunny, an EP indebted to a coming-of-age chasing rabbits, throwing bottles in the creek, and kissing in damp old houses. In the years since, she's brought her unique take on Americana across the country, opening for the likes of Charli XCX, Porches, Caroline Polachek, Magdalena Bay, Del Water Gap, and the Drums, all while writing her debut full-length, Disenchanter.

Due out July 14th via Luminelle, Disenchanter, is as much a collection of stories as it is a collection of songs. Reid's father is a writer, and she grew up in a robust literary community, counting novelists like Graham Greene as some of her greatest sources of inspiration. "I love country music because I love storytelling," Reid says. "Every track on this album has an element of my autobiography in it, but the dosage varies. I write composite characters, or characters based on friends, squirreling bits of fiction in with truth."

Reid wrote the single "Back to This" after hiking through the Absaroka-Beartooth Wilderness, where she witnessed a group of forest service workers on a break and marveled at how serene they looked, like she'd stumbled into a Grecian mythological scene. "I fantasize about other people's lives, other people's professions, and writing is a way I can approximate what it must be like to be someone else," she says. Its lyrics reference the surreal bravery of smoke jumpers fighting wildfires in the mountain west, people in their twenties as beautiful in the waning light of day as the natural beauty surrounding them. "Will you and I look as beautiful years later in that sweaty photograph as they looked to me that day in the forest?" Reid sings to an unnamed companion over glittering guitar and synthlines that might soundtrack the school dance scene in an eighties movie. "With my head in the slipstream and my heart beating fast."

Though Reid's principle instrument is guitar, she worked on Disenchanter with A. G. Cook, whose synths and the duo's combined array of pedals allowed Reid to explore her pop inclinations after she recorded each track live at home in both Montana and California. "I have my road dog arsenal from playing tons of live shows, so most of the songs have at least one guitar with my personal chain in homage to my live set up," she says. "We'd then layer combinations of A. G.'s pedals onto the track, and the contrast between them mirrors our respective musical approaches."

Take single"Dogs & Girls," which opens with a watery affected guitar harmonic that coheres with Reid's muscular guitar, its constant presence on the album grounding the work in Americana. On that song, Reid recalls a poster of a missing girl spotted at a roadside casino in middle-of-nowhere Nevada, "I was thinking about how we always see signs for missing women and dogs –all of it so shockingly casual. In contrast we fight over and are outlived by things like water, drugs and oil.

Like the songwriters Reid is most inspired by (she namechecks Joni Mitchell alongside Paul Westerberg and J Mascis) Disenchanter narrates a landscape of emotional states, some lived and others borrowed. The propulsive, upbeat "Palomino" is told from the point of view of Reid's mother, while "She Wonders" recollects hazy memories of bygone tours. Over a fuzzed guitar part and dense rhythm section, Reid sings of motel rooms and cracked leather couches and an undefinable yearning for something more. "The mist of Texas rain makes a halo 'round her face and he asks her on the Jackalope patio, 'Do you feel like a rock star on stage?'" Her voice, earthy and conversational, creates intimacy with the listener; it is as if we're sitting across from Reid in that motel bed, in the passenger seat of that car driving up dust devils.

"I read a lot of fantasy, and there's a character I was introduced to called the Fiend Folio, who can absorb the power of magical objects by coming in contact with them, and in turn, drains the magic from them, disenchants them," Reid says. "Maybe it's morbid, but a writer takes an experience and turns it around and around, looking for what makes it worth paying attention to, what makes it enchanting, and in doing so, drains some of that magic and metabolizes it into something that belongs to them." While Reid might consider herself a disenchanter, her work also does the inverse: it finds magic in everyday, passing moments, and memorializes them into something worth remembering.