Live Nation Presents:
Julie Byrne
Fri,
Sep 8
Doors:

8:00 pm
|
Show:

9:00 pm
Tickets: $22.00
All Ages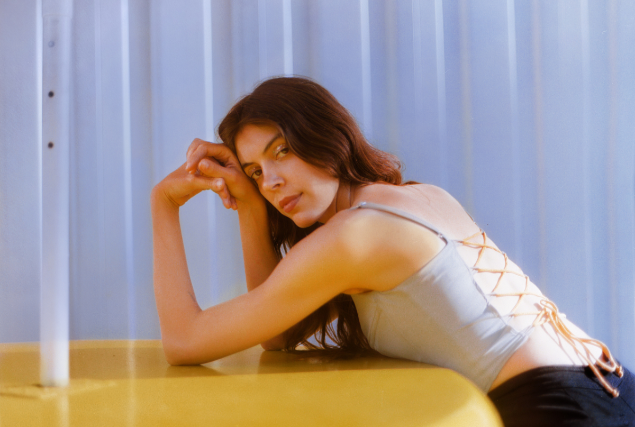 For any event that is listed as 18 or 21 and over, ANY ticket holder unable to present valid identification indicating that they are of age will not be admitted to this event, and will not be eligible for a refund. Any event listed as All Ages, means 6 years of age or older. ALL tickets are standing room only unless otherwise specified. If you need special accomidation, contact info@cafedunord.com.

Support acts are subject to change without refund.

--
Proof of Vaccination: NOT required for entry.
Proof of Negative Test: NOT required for entry.
Masks: Staff and patrons are not required to wear masks though many do. Touring artists often request that patrons in close proximity wear masks. We recomend bringing a mask if you are able. We remain respectful to artists, staff, and patron's comfort level and safety.
--
COVID Warning: An inherent risk of exposure to COVID-19 exists in any place where people gather. You assume all risks, hazards, and dangers arising from or relating in any way to the risk of contracting COVID-19 or any other communicable disease or illness, whether occurring before, during, or after the event, however, caused or contracted, and voluntarily waive all claims and potential claims against the Event Organizers, and their affiliated companies relating to such risks. You expressly agree to comply with all laws and the rules of the Event Organizers when attending the event.​
**The health screening protocols above are subject to change per show at the artist's request. Any show specific changes will be updated via email prior to the show. Thank you for your patience and cooperation.**
Artists
Julie Byrne
The first album in over six years from American songwriter Julie Byrne is a testament to patience and determination, the willingness to transform through the desolation of loss, the vitality of renewal, and the courage to rise, forever changed. For nearly a decade, Byrne has moved through the world as a characteristically private artist largely outside the public eye. A self-taught musician that has committed her life to her work, she now emerges from a deeply trying and generative period with the most powerful, lustrous, and life-affirming music of her career, The Greater Wings. While they hold the plasticity of grief and trauma, the songs are universally resonant, unbridled in their devotion and joy, held up by the love and alliance of a chosen family. Byrne leans further into atmospheres both expansive and intimate; the lush, evocative songcraft flows between her signature fingerpicked guitar, synthesizer, and a newly adopted piano, made wider by flourishes of harp and strings. It is the transcendent sound of resource, of friendship that was never without romance, of loyalty that burns from within like a heart on fire, and the life force summoned in unrepeatable moments — raw, gorgeous, and wild.
The Greater Wings was written across several seasons, pulling imagery from nights on tour, periods of isolation, and the drives cross-country for its various collaborations between Chicago, New York, and Los Angeles. Recording started with the late Eric Littmann, her longtime creative partner and Not Even Happiness producer, and finished in the Catskills of New York with producer Alex Somers (Sigur Rós, Julianna Barwick).
"My hope for The Greater Wings is that it lives as a love letter to my chosen family and as an expression of the depth of my commitment to our shared future. Being reshaped by grief also has me more aware of what death does not take from me. I commit that to heart, to words, to sound. Music is not bound to any kind of linear time, so in the capacity to record and speak to the future: this is what it felt like to me, when we were simultaneous, alive, occurring all at once. What it has felt like to go up against my edge and push, the love that has made it worth all this fight. These memories are my values, they belong with me."
Julie Byrne will confess the success of her 2017 LP Not Even Happiness was unexpected; nine gracefully road-worn odes to the fringes of life she assembled without any expectation that they'd travel so far beyond their DIY origins. But its hushed closing track, "I Live Now As A Singer," did forecast an intention. She knew the open space — occupied by Littmann's signature palette of synth tones, Jake Falby's strings, and Byrne's robust, drifting voice — presented something new and thrilling, something they'd develop as a live band touring the world, and what would later be understood as the catalyst for material to come. From orchestral folk meditations ("The Greater Wings", "Portrait of a Clear Day") to windswept piano ballads ("Moonless", "Death Is The Diamond") to the luminous, synth-driven euphoria of "Summer Glass," The Greater Wings builds on this revelatory space at every turn.