Live Nation Presents:
OTR
Thu,
Sep 21
Doors:

7:30 pm
|
Show:

8:30 pm
Tickets: $17.00
Ages 21 and Up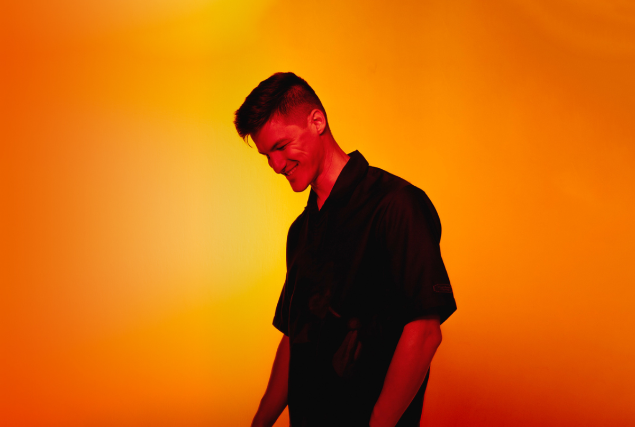 For any event that is listed as 18 or 21 and over, ANY ticket holder unable to present valid identification indicating that they are of age will not be admitted to this event, and will not be eligible for a refund. Any event listed as All Ages, means 6 years of age or older. ALL tickets are standing room only unless otherwise specified. If you need special accomidation, contact info@cafedunord.com.

Support acts are subject to change without refund.

--
Proof of Vaccination: NOT required for entry.
Proof of Negative Test: NOT required for entry.
Masks: Staff and patrons are not required to wear masks though many do. Touring artists often request that patrons in close proximity wear masks. We recomend bringing a mask if you are able. We remain respectful to artists, staff, and patron's comfort level and safety.
--
COVID Warning: An inherent risk of exposure to COVID-19 exists in any place where people gather. You assume all risks, hazards, and dangers arising from or relating in any way to the risk of contracting COVID-19 or any other communicable disease or illness, whether occurring before, during, or after the event, however, caused or contracted, and voluntarily waive all claims and potential claims against the Event Organizers, and their affiliated companies relating to such risks. You expressly agree to comply with all laws and the rules of the Event Organizers when attending the event.​
**The health screening protocols above are subject to change per show at the artist's request. Any show specific changes will be updated via email prior to the show. Thank you for your patience and cooperation.**
Artists
OTR
OTR Bio
Be Quiet, They're Listening
OTR crafts loving, buoyant electronic tracks bursting with optimism and catharsis. But the truth is, they are simply an extension of their creator, producer Ryan Chadwick. For him, making music began as an escape from strange, alienating circumstances, and has since blossomed into a burgeoning career with more than 200 million global streams, and a dynamic, ambitious sophomore album—Be Quiet, They're Listening—due on Astralwerks in the summer.
Boasting an explosion of dreamy synths and polished percussion, the first single "Heat of the Sun" showcases the scope of emotion as well as meticulous attention to detail that elevates OTR's work. His versatility is also on display on soaring tracks like "Forever" and addictive, swaggering cuts like "Leave You Behind," each taking listeners on a journey through a vibrant soundscape of varied tempos and moods. "I won't leave you behind, I won't let you go to waste," Bipolar Sunshine sweetly sings on the ethereal latter track. "I can't leave you behind. Not today. Not today."
Recording sessions for the album took place in Seattle and London, where Chadwick enjoyed collaborations with the likes of JONES, Lizzy Land, and Kacy Hill. He also looked to the world around him for inspiration, as on the looming smash "In the Summer," which was born out of writer's block and creative fatigue.
"I was having trouble with that one, but then at the last minute, I decided to fly back home to Cincinnati, where I went to school," he says. "I met up with some friends and brought my laptop, and without really thinking about it one evening, I just finished that entire track. It just seemed like a full circle."
For Chadwick, musical expression has always been an important part of his life. "I was always obsessed with music growing up, but I wasn't classically trained or anything," he says. "My parents knew if they made me get piano lessons I would revolt."
Music found its way into his life much more organically. Educated and trained as an aerospace engineer, Chadwick found himself heading to Japan in 2014 for an internship. It was there that OTR—the abbreviation for Over-the-Rhine, the Cincinnati neighborhood where he grew up—was truly born. "I didn't have much else to do but write and work," he remembers. "So that's when I got involved with music and production as a way to escape or put words to what I was feeling."
When Chadwick returned to the U.S., music had gone from a casual hobby to a serious pursuit and he was already honing his skills, expanding what the OTR sound encompasses, and creating music that millions of listeners would soon discover. He began steadily releasing new tracks, including the layered, atmospheric production of 2017's "Port" and 2018's "Cold Facts," a stunning pop collaboration with Blondage featuring a dizzying, elegant breakdown.
Japan wasn't the only time Chadwick found himself facing isolation and turning to music—except the second time around, the rest of the world was feeling it too. When the pandemic arrived in 2020, OTR signed with the storied electronic label Astralwerks and released his debut album, Lost at Midnight. Working with the likes of Shallou, Au/Ra, Ukiyo, WYNNE, and Vancouver Sleep Clinic among others, he crafted a series of reflective tracks that resonated—earning syncs on a Netflix soundtrack, Forza Horizon 5 and even a Super Bowl commercial.
For Be Quiet, They're Listening, the collaboration came even easier, but isolation was still weighing heavily on Chadwick's mind. The album's title comes from a science fiction short story that details a transmission headed out into the vast universe and a somewhat mysterious message coming back. "I wanted to replicate that feeling," he says of his initial pandemic mindset. But optimism continued to flow through his music: "It's impossible to write sad music during a sad time."
The producer found another silver lining: Now he can see fans' and listeners' reactions to his new music in real-time. "The pandemic reminded us of the value of art in a strange sort of way," he says. "Human interaction makes art better. It's a way to connect with people. Connection is the soul of art itself."
Be Quiet, They're Listening caps a challenging, rewarding period in which OTR found his sound and came to understand the healing power of music. "In the very beginning of the pandemic, I wrote the first single 'Heat of the Summer,' so it's cool to see that out in the world," he says. "That song is kind of a bridge between then and now. It's just nice to close that chapter."