Live Nation Presents:
Niia with Kelsey
Wed,
Sep 20
Doors:

7:00 pm
|
Show:

8:00 pm
Tickets: $25.00
Ages 21 and Up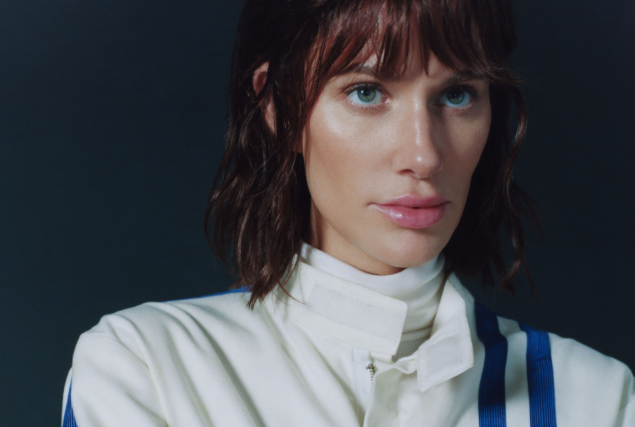 For any event that is listed as 18 or 21 and over, ANY ticket holder unable to present valid identification indicating that they are of age will not be admitted to this event, and will not be eligible for a refund. Any event listed as All Ages, means 6 years of age or older. ALL tickets are standing room only unless otherwise specified. If you need special accomidation, contact info@cafedunord.com.

Support acts are subject to change without refund.

--
Proof of Vaccination: NOT required for entry.
Proof of Negative Test: NOT required for entry.
Masks: Staff and patrons are not required to wear masks though many do. Touring artists often request that patrons in close proximity wear masks. We recomend bringing a mask if you are able. We remain respectful to artists, staff, and patron's comfort level and safety.
--
COVID Warning: An inherent risk of exposure to COVID-19 exists in any place where people gather. You assume all risks, hazards, and dangers arising from or relating in any way to the risk of contracting COVID-19 or any other communicable disease or illness, whether occurring before, during, or after the event, however, caused or contracted, and voluntarily waive all claims and potential claims against the Event Organizers, and their affiliated companies relating to such risks. You expressly agree to comply with all laws and the rules of the Event Organizers when attending the event.​
**The health screening protocols above are subject to change per show at the artist's request. Any show specific changes will be updated via email prior to the show. Thank you for your patience and cooperation.**
Artists
Niia
Los Angeles-based singer, songwriter, multi-instrumentalist, producer, director, and muse Niia appears and disappears with all of the silent pomp and circumstance of a ghostly succubus or a nightclub chanteuse in some Lynchian fever dream on a spaceship. At the same time, she's not just on screen…No, she's also behind-the-camera, pulling the strings, and playing god with the emotions of any voyeur curious enough to listen, watch, and feel. She's completely tapped in, yet wholly removed from this world. Rather, she's sequestered in her own kingdom of doubt, anxiety, lust, karma, and sense of self.
If you're looking for drama, it's there in her self-produced music, self-directed videos, evocative lyrics, and smoky vocals. It's also separated her as a ghostly pop outlier pondered over by The New York Times, Pitchfork, Paper, The Guardian, Interview, Wonderland, and Harper's Bazaar and sought after by brands such as La Mer, Chanel Beauté, Remy Martin, Reebok, Calvin Klein and more.
After multiple projects, numerous collaborations, and 20 million streams, she steps outside of herself on the 2021 If I Should Die. EP.
"Over the past year, I felt like I was rising out of my body and dissociating, looking down on my life, assessing everything, having an identity crisis, and trying to figure what I can do to help myself and my fans," she admits. "The music transfers an inner body experience to an outer body experience. The songs are rooted in life, but they're riddled with clues. This journey of freaking out is actually a very personal experience."
She always projected the sturm und drang of her life through music. As the story goes, the little Italian-American girl from Boston sat under the piano and colored while mom (first-generation Italian) gave classical lessons. Looking back, she describes it as, "a dreamlike state to hear Chopin being played—not always so great." Classical piano training enabled her to understand music at its core as she also fell in love with the likes of Mariah Carey, Nina Simone, and Debussy and watched a shit ton of Sopranos.
Following a short spell in New York where she promptly dropped out of New School, she landed in Los Angeles during 2015. She delivered two critically adored albums I [2017] and II: La Bella Vita [2020]. The Cut praised the latter as "a heartbreak-infused collection full of modern, soulful iterations of the torch song," and Paper raved ,"Niia strikes a balance between being vulnerable and vindictive, not afraid of letting the flame burn hot and bright for all to see." Along the way, she dueted with Jazmine Sullivan, Gallant, and Boogie and performed alongside Jorja Smith, the xx, and Charlotte Cardin. For such an introspective, yet inflammatory soul, a little quiet does wonders for creativity—even in the middle of a Pandemic.
Pursuing her creative intuition with newfound freedom, she took the reins for the first time and executive produced every track on If I Should Die and directed videos to accompany each of them.
"Recently, I found my footing," she says. "In the past, I gave control to people who I probably shouldn't have. This is very much my endeavor. All of my fingerprints are on everything. It taught me a lesson I can be proud of what I'm doing. Being confident is a lost art form. For this EP, I was like, 'Let me see if I can finish this by myself without relying on the people I usually do.' It was time to jump. I had to challenge my introverted self to ask new musicians and creatives to help me with this journey."
Following the post-breakup anesthetization of La Bella Vita, she looked inward without fear and tackled the sort of existential questions typically reserved for French new wave films and essays about Taxi Driver.
"If I Should Die sounds pretty brutal, but it became my reality," she elaborates. "The last album was about a relationship that ended. This is about facing time as an enemy and my own death. I'm asking how long I have to climb this ladder of the music industry. I realized this is just what I do, it never ends. This is my passion. I can't keep searching for answers, because there are no answers. Once you find your peace with not knowing the truth, you find confidence."
The first single "Not Up For Discussion" [feat. Khruangbin bassist Laura Lee] oozes charisma with entrancing delivery over a simmering beat and funky bass line from Laura Lee as she chants, "Life teaches you nothing" and admits, "I wear sunscreen every day and even into the night."
"It's basically me being a brat," she laughs. "It's a mantra to cope with feeling hurt like life isn't getting me anywhere. So, I'm going to get defensive, shut down, and sarcastically judge everything. Even though I'm complaining, life does teach us everything we need to know. It's why I get up and re-cut the same four vocal lines a hundred times, and I really do wear sunscreen all the time to stay young. We're all on this carousel, and we have to make the best of it. I'll do the work and fucking try until I get somewhere."
Sunny, yet stark guitar underscores her jazzy timbre on "We Were Never Friends" [feat. Solo Woods], which sends a pure message, "I do not want to be friends with individuals who are toxic. At the end of the day, my exes and I were never friends in the first place." Meanwhile, "Macaroni Salad" pairs finger-snaps, bouncy scatting, and bold horns with a question, "Time's slipping away, when's my big start?"
"It's fucking called macaroni salad, because that's what I was eating when I wrote the lyrics," she goes on. "I felt like I was running out of time so I'm asking, 'When is it my turn? What else do I have to do?' I'm willing to do it, but give me a sign."
The ride comes to a close on "Ace Hotel." As cymbals and guitar tingle in the background, she recalls every detail of a tryst at the Downtown L.A. hotspot—from the Thai food to the rosé—with a vocal catharsis.
"I really did have an affair at the Ace Hotel with someone who was bad for me," she sighs. "I remember everything so vividly. I was leaving my body again. It's a dissociative feeling. Writing about this makes me feel better. I can own it and be more confident. 'Ace Hotel' was the final stitch being unstitched."
Like any good ghost, Niia shows up just when we need her.
"We all feel slightly uncomfortable in our own skin," she leaves off. "When it comes to self-care, you can't just put a face mask on, listen to Lizzo, and everything's cool. You have to learn your rituals, patterns, and coping mechanisms. I realized I wanted to take control of my art and be confident. I just needed to work on some things to get there. This EP was my therapeutic work to get to the other side. Call them my symptoms, but it's right in my mind."
Kelsey
Kelsey, a native of Hershey, Pennsylvania, discovered her passion for the arts at a young age, taking to the theater stage as her first love for performing. After studying musical theater in college, she followed the popular route of moving to New York City after graduation. However, desiring a more diverse and full perspective, she took one year to travel to over ten countries, fully immersing herself in the language and culture to seek inspiration and ground herself in humanity. Eventually, the pandemic brought her back home, where she made a life-changing decision to pursue a career in music.
As an independent artist, Kelsey fearlessly released her vulnerable projects to the world, captivating an organic following of over 70,000 streams and 30,000 listeners. During this time, she unexpectedly connected with her now-producer on a dating app. While their chemistry didn't spark romantically, they discovered an undeniable musical synergy. Together, they embarked on an exciting partnership, continuously producing addictive and catchy songs that resonate deeply with audiences. Kelsey's musical journey is a testament to her unwavering passion and commitment to her craft, as she consistently pushes the boundaries of her artistry. Clout Magazine writes, "Kelsey Kindall is an artist who has built a reputation for a uniquely creative and engaging sound with bass lines that hit as hard as her cutting lyrics and themes." As a songwriter, Kelsey's goal is to be able to describe a universal feeling that is unnamed but collectively felt. Read more and follow Kelsey's journey at
KelseyKindall.com
.