Live Nation Presents:
Holy Fawn with Caracara, and Lowheaven
Tue,
Oct 24
Doors:

6:30 pm
|
Show:

7:30 pm
Tickets: $17.00
Ages 21 and Up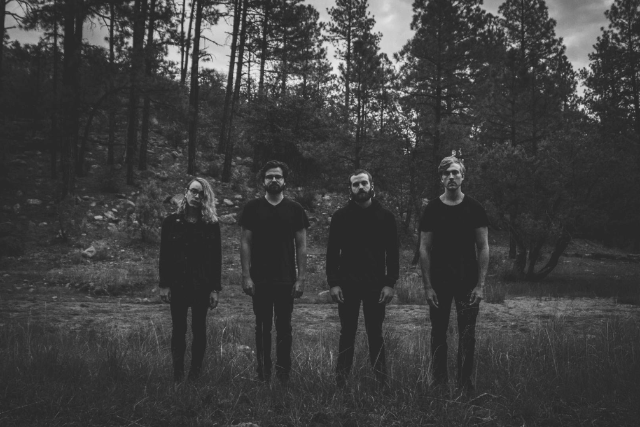 For any event that is listed as 18 or 21 and over, ANY ticket holder unable to present valid identification indicating that they are of age will not be admitted to this event, and will not be eligible for a refund. Any event listed as All Ages, means 6 years of age or older. ALL tickets are standing room only unless otherwise specified. If you need special accomidation, contact info@cafedunord.com.

Support acts are subject to change without refund.

Professional Cameras are not allowed without prior approval. Professional Camera defined as detachable lens or of professional grade as determined by the venue staff. When in doubt, just email us ahead of the show! We might be able to get you a Photo Pass depending on Artist's approval.
Artists
Holy Fawn
Through an otherworldly conjuration of heavy guitars, soothing dissonance, and textural space, Holy Fawn invoke music from seen and unseen corners and crevices of the wilderness. Like an ancient culture exalting the sacred spirit of nature, the music mirrors the onset of night in the woods, a delicate push-and-pull of ominous sonic omens and blissful vocal calm. The Phoenix quartet—Ryan Osterman [guitar, vocals], Evan Phelps [guitar], Alexander Rieth [bass], and Austin Reinholz [drums]—hint at such sorcery in their chosen moniker.
"We wanted a name that was going to represent the sacredness of nature," says Ryan. "In a lot of instances, a fawn is representative of psychic abilities, connections, premonitions, and otherworldly influence. It's relatable, because of a lot of the lyrical content is paranormal or based on nature. Then, nature will fuel music, and music will fuel our fascination with the vantages of nature."
Existing within the same musical ecosystem, the members started jamming in 2015. They bonded over a similar aesthetic. It's informed by minimalist indie films a la the documentary Horizon and the stark simplicity of literature, including Cormac McCarthy's The Road and No Country for Old Men.
Evan notes, "Those books stuck with me because they're really heavy on imagery and description with little dialogue. They made me realize I could paint a world in my head with very few words, which is what we try to do."
These gatherings eventually gave birth to their independent EP debut Realms. Throughout the next three years between intermittent gigs, the group hunkered down and recorded their first full-length album Death Spells. The ten songs assumed a wild spirit by juxtaposing untamed noise with sweeping melodies as if untethered to the reason, rules, and logic of the civilized urban world and beholden to an internal compass. The title proved apropos.
A quiet launch landed Death Spells in the hands of a few tastemakers during 2018, and it took up residence in the minds of fans and critics alike. Stereogum lauded it as one of the "Top 50 Records of 2018." New Noise described it as a "sonic adventure," and Heavy Blog Is Heavy called them, "wholly unique." Additionally, they earned the fandom of Thrice's Riley Breckenridge and Lamb of God's Randy Blythe who promised, "listening from top-to-bottom will take you on a trance-inducing journey." In 2019, it receives a proper full release on Triple Crown Records. This new phase begins with the music video for opening track "Dark Stone," which completes a triptych begun by previous visuals for "Arrows" and "Drag Me Into The Woods."
"I want listeners to make a personal connection with Death Spells," Ryan leaves off. "When I was a kid, I'd pick up a CD, go home, take out the artwork, and literally digest the album. It's how I listen to music today and how I hope others might experience our band."
"The album is meant to be heard like that," concludes Austin. "It's laid out to be loud and in-your-face with a million thoughts going through your head. You're questioning yourself. Then, it's calm. It's unpredictable."