Live Nation Presents:
Sarah Kinsley
Mon,
Jun 6
Doors:

7:00 pm
|
Show:

8:00 pm
Tickets: $15.00 - $18.00
All Ages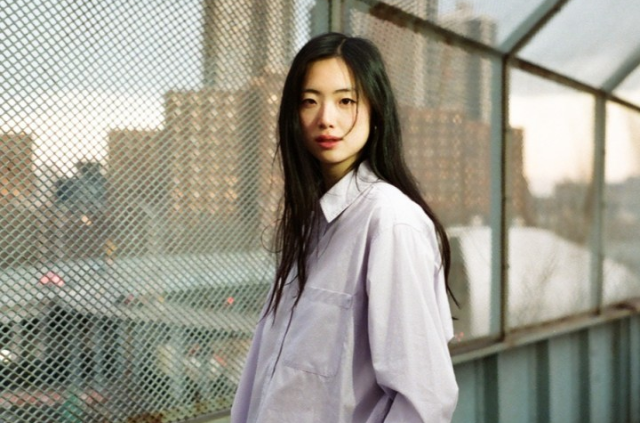 For any event that is 18 or 21 and over. Any Ticket holder unable to present valid identification indicating that they are of age will not be admitted to this event, and will not be eligible for a refund.

Support acts are subject to change without refund.

--

COVID Warning: An inherent risk of exposure to COVID-19 exists in any place where people gather. You assume all risks, hazards, and dangers arising from or relating in any way to the risk of contracting COVID-19 or any other communicable disease or illness, whether occurring before, during, or after the event, however, caused or contracted, and voluntarily waive all claims and potential claims against the Event Organizers, and their affiliated companies relating to such risks. You expressly agree to comply with all laws and the rules of the Event Organizers when attending the event.​
Artists
Sarah Kinsley
New York's Sarah Kinsley doesn't need much to make a lot. A young but positively old-school
musician in her approach, Sarah sculpts smart, era-less pop music and drops it into a very modern
world. Her introductory recordings from the magnetic Karma to the cinematic Hills Of Fire, sound
bold, bright and curiously fully formed. Glacial yet warm, flamboyant but intimate. Everything you
hear is made by a collective team of one; from the layered instrumentation and sultry vocal, to the
razor-sharp DIY production. Sarah is an independent bedroom-pop artist in its most literal sense
(dreamt, composed and recorded within her student dorm), and is making light work of creating
songs that burst at the seams with heart, melody and soul.

With two EPs to her name (The Fall EP and 2021's The King EP), Sarah has quickly accumulated a
passionate young fanbase all swooning for these ethereal disco-kissed indie songs, pulsing in
technicolour. Snippets of these songs and short self-filmed videos that pull back the curtain to
document the song-writing process are regularly shared with a rapidly growing audience on social
media. A time-lapse played out in real time of a bright young star being born.

Raised in Connecticut but studying at Columbia University in New York City, Sarah initially found
solace in the sonic flamboyance of Kate Bush and the hushed directness of Joni Mitchell. You can
find these influences referenced readily elsewhere, but Sarah takes these touchstones and makes
something uniquely her own. A storyteller, a romantic, a realist and a dreamer.

And if the somewhat tawdry statement stands that only two percent of so-called 'women in music'
are producers, and fewer still produce their own music, Sarah competently joins this unique stable
of self-produced indie-minded pop artists, and let's hope she holds that door open for others.

Now, as she moves out of the bedroom and onto the stage, the songs are translating. Backed by a
band, Sarah's already wowed SXSW in Texas, and sold out her debut headline show in New York.
Hand-picked by NME and Amazon as one of their artists to watch for 2022, and picking up kind
words much further afield, Sarah Kinsley is at a crossroads looking up.

A singular new talent for these strange, fascinating times.
Gatlin
Gatlin combines instinctual humanity with daring vulnerability to craft musical moments of meaning and melody. Originally from Orlando, Florida but now splitting her time between Los Angeles and Nashville, Gatlin's versatility stems from the wide variety of musical scenes that she has immersed herself in. From themes of nostalgic love in "What If I Love You" to feelings of isolation in "Talking To Myself", Gatlin provides an emotional safe haven for any and all listeners.

Nobody has a more natural poise on stage than Gatlin does when she is performing. Her electrifying shows engage a crowd like no other and have earned her opening slots for artists such as Michigander, Bre Kennedy, Jordy Searcy, Vacation Manor, and Okey Dokey. She recently completed a tour as the opening act for The Brook and The Bluff and capped off February opening for Dashboard Confessional in a sold-out show in Los Angeles.

Gatlin released her debut EP, "Sugarcoated" in summer 2020. The EP features the single, "Talking To Myself", which has garnered over 5.7 million streams to date. Gatlin's first releases quickly earned her support across all DSPs including placements on Spotify's "Fresh Folk", "Indie Pop", and "Fresh Finds". Her sophomore EP, "To Remind Me Of Home" was released in the summer of 2021 featuring breakout track, "What If I Love You". Gatlin's upcoming single, "2000 Miles" released on March 16th.